BREVE HISTORIA DEL PLANETA VERDE (BRIEF HISTORY FROM THE GREEN PLANET)
Synopsis
Tania is a trans girl who makes shows at discos in Buenos Aires. Pedro is a young creature of the night , a voguing dancer. Daniela works in a bar as a waitress. She is dealing with a break-up and is in deep melancholia.
The three of them are friends. They went to school together in their home town. Tania receives the news that her grandmother has died, so she decides to go back to the town with her two friends. Her grandma has left her house as an inheritance, and hidden an Alien body that accompanied her in those last years. She asks them in a letter to please take the creature to the place where it appeared to give it eternal peace. Pedro, Daniela and Tania start a journey looking for that place. They look for clues and they meet along with people from the past and the present. They get lost, and found each other back. They find the appeasement they need, what makes their loneliness softer. At the end, they arrive to a mysterious place, where the Alien ship comes to look for the creature. Tania leaves with it, to the galaxy. Pedro and Daniela stay in Earth, closer than ever.
This story is told by a teenager, many years later. He returns to the town. We discover at the end of the movie that he is Daniela's son. A young man returning to find the place where his life began.
Cast
Romina Escobar (Tania)
Paula Grinszpan (Daniela)
Luis Soda (Pedro)


Awards: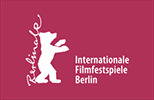 Internationale Filmfestspiele Berlin 2019
TEDDY Award
★ Best feature film
★ Readers' Award
▶ more info

Sales:
The Open Reel
Argentina/Germany/Brazil/Spain 2019
75 Min. Color
Crew
Written and directed by Santiago Loza
Cinematography Eduardo Crespo
Editing Loli Moriconi, Iair Attias
Sound Design Tiago Bello
Sound Nahuel Palenque
Production Design Fernanda Chali
Costumes Victoria Luchino
Executive Producers Constanza Sanz Palacios, Luana Melgaço
Producer Constanza Sanz Palacios
Co-producers Paulo de Carvalho, Gudula Meinzolt, Luana Melgaço, David Matamoros, Angeles Hernandez
Associate Producers Diego Dubcovsky, Eduardo Crespo
Production Constanza Sanz Palacios Films
Co-production Autentika Films, Anavilhana Filmes, Zentropa Spain
Music Diego Vainer